Students get an extra 10% on drug coverage with Pocketpills.
Your GSC benefits now include enhanced coverage with Canada's online pharmacy! Sign up now and fill prescriptions from your phone with free delivery anywhere in Canada.*
Simply sign in to join over 150,000 satisfied members:
Enhanced Drug Coverage
Through our Preferred Pharmacy Network, you'll receive 100% drug coverage on most prescriptions.
Fast, Free Delivery
Your medications will arrive at your doorstep, discreetly packaged, at no additional cost. We even offer same-day delivery in select locations.
Automatic Refills
Whether it's vitamins, inhalers, or birth control, we'll make sure your new medication arrives before your supply runs out.
*Pocketpills has the ability to safely and legally deliver controlled substances and narcotics in most areas. See here for more details.
Getting started is as easy as 1 - 2
(it's so simple we don't need the 3)
Step 1
Sign up online with your phone,
tablet, or computer.
It only takes a few seconds to become a member. A couple clicks, a little typing, and you're done!
Step 2
Kick back and relax
while we sort out the details.
We'll reach out to your old pharmacy to get your prescriptions and prepare your medications for next-day delivery* (oh, delivery is free by the way).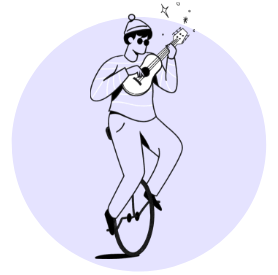 Step 3
Do whatever you like.
Seriously, you're already done.
Get back to your life with the peace of mind that your medications are on the way.
Get a pharmacy on your phone
No more waiting in line or chasing refills--with the Pocketpills App you can get all the pharmacy needs with a few taps from your thumbs.
local_hospital
Order, fill, and renew prescriptions from home
local_shipping
Get medications delivered to your door
Make the switch to Pocketpills
Prefer to sign up over the phone?
Our care team can't wait to take your call!
Frequently asked questions
How is my medication delivered?

All of your medication will be delivered by Fedex or Canada Post in plain, discreet packaging. We will let you know when we send your medication by email and SMS on the day of delivery to let you know when your parcel will arrive. You can track your order using your tracking number.

How much time does it take to receive my medication?

In most cases, once we have the prescription, we are able to ship your medication out within 1 business day. Shipping is sent with Fedex or Canada Post and, in most cases, will arrive to your home/office within 1-3 business days of being shipped.

Can I get my medication in traditional vials?

Yes, compliance packaging isn't for everyone. If you are not taking multiple medications, or you do not want compliance packaging, we can fill your medication in traditional vials. We always recommend PocketPacks for those who are on multiple medications.

How do I fill my prescription with Pocketpills?

There are 3 ways to fill prescriptions. Ask your medical clinic to fax your prescription directly to 1-855-950-7226, transfer your refills from your current pharmacy during sign up, or call 1-855-950-7225 to receive your prepaid mailing kit to send us your prescription.

What do you do with the data you collect?

All the information you provide is completely secure with Pocketpills. We do not share any personally identifiable information with any company not associated with Pocketpills. All customer data is fully encrypted from end-to-end. Please view our detailed privacy policy here.

Do you ship refrigerated items?

Yes, we will ship all refrigerated items in cooler packaging that will maintain a temperature between 2°C – 8°C throughout the shipping process. These packages have been specially formulated through cold chain processing to ensure stability of refrigerated products.

How do you ensure my medication is sorted correctly?

All your medications are sorted and packaged using state-of-the-art automation technology that is checked and verified by pharmacists for accuracy.

What do I need to sign up on my loved ones' behalf?

If you are signing up on their behalf online or through the Pocketpills app, all you need is: their current pharmacy details, their insurance information and a preferred payment method. You can add them to your Pocketpills profile once you've signed up for Pocketpills via www.pocketpills.comgscstudent.
Get Started
It only takes a few seconds